Theatre and Culture

[Poland – Czech Republic – Slovakia]
The Visegrad Caravan will cross Poland, Slovakia and the Czech Republic under the slogan of "Little Europe". It will stop in small towns and cities – clusters of non-citizens who work in the European Union. Are they aware of the upcoming elections to the European Parliament? Do they consider it important? What do they think about the relationship between the elections and their situation as residents of Europe? Caravan participants will seek answers to these questions using community art tools, performative activities and engaged theatre technics.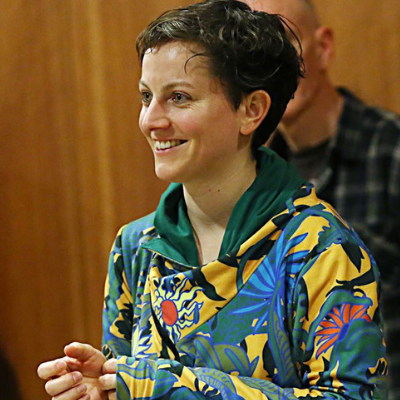 I'm the President of Strefa WolnoSłowa foundation, a cultural animator and theatre director. I graduated in Art from The Aleksander Zelwerowicz Theatre Academy in Warsaw and from the Polish Reportage School. I also studied in the DAMS department at Bologna University and on the ATER Formazione postgraduate course in multicultural events organization. For many years, I worked for Teatro dell'Argine/ITC Teatro in Bologna. I have coordinated multicultural projects and ran theatre workshops for migrants and refugees. I've been running workshops for adults, seniors, kids, teens and directed performances in Poland and abroad – in Iran, Bolivia, Palestine, Uruguay, Sweden, France, Italy, Germany, Belgium and Finland, among others. Since 2015, I have worked for Powszechny Theatre in Warsaw where I'm co-responsible for the cultural program of Stół Powszechny – the common venue of Strefa WolnoSłowa and the Theatre.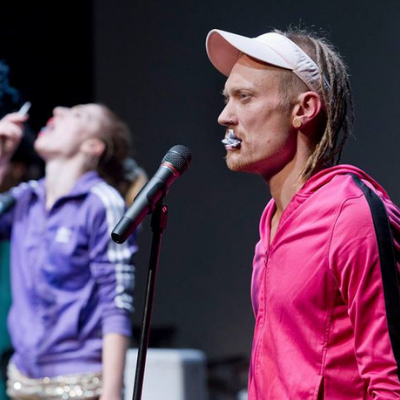 I'm a performer, actor, dancer, choreographer, gymnast and mover. I graduated from the Academy Of Theatre Practices "Gardzienice" in 2003 and since then have been collaborating with a number of theater companies and independent artists such as Gardzienice Theatre, Chorea Theatre, Remus Theatre, Limen Theatre Trupa Czango, the British performer Sean Palmer, Japanese butoh dancer Kan Katsura and Ukrainian director Roza Sarkizian. In the years 2013 – 2016, I was a performer in the "RequieMaszyna" project and Director's Assistant at the Marta Górnicka Women Choir. Since 2008, I've been connected with the Komuna/Warszawa Theatre Company and since 2016 with the Strefa WolnoSłowa theatre group. I study at the Academy of Experimental Choreography of Centrum w Ruchu collective and Burdąg Foundation, and I'm leading dance/choreography/move workshops all over the world (Warsaw, Teheran, Montevideo, Paris, Antwerp, Amsterdam, Geteborg, Bologna.) I'm part of the international contact improvisation dance community Radical Contact and the founder of informal performance and dance group Grupa Ruchoma.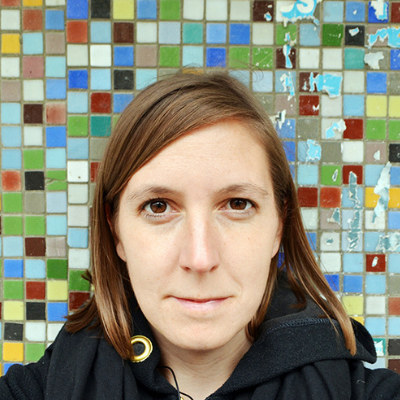 I'm an anthropologist, a Turkish studies expert, book and magazine editor and author of texts, book reviews and photo-essays published in "Konteksty", "Nowe Książki", "Dziennik Opinii", "(op.cit.,)" and "Notes na 6 Tygodni." In 2009, I published a book called Holy Blood, Holy Times, Holy People. My photos have been exhibited, among others, in the Ludwig Museum, Budapest (Young Poland – Afterimages of Reality, 2016.)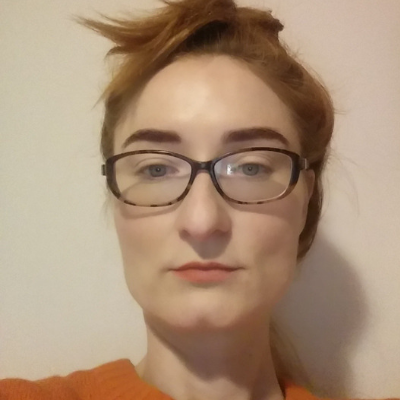 I'm a freelance journalist, editor and a graduate of the Polish Reportage School. I regularly collaborate with Polish newspapers such as "Gazeta Wyborcza," writing reportages on social issues. For six years I worked for Bęc Zmiana Foundation, where I contributed to a cultural magazine called "Notes na 6 tygodni.".
Pardubice
Exploitation of migrant work – Foxconn in Pardubice
Most pro o.p.s. - Poradna Pro Cizince
Mlada Boleslav
Voices of migrant workers in Mlada Boleslav
Being a foreigner in Mlada Boleslav
Migrant rights in the factory
Walbrzych
Being a Ukrainian Bus Driver in Wałbrzych
Do you know your rights? Migrant workers' perspective on the EU
Community Council, Chrobrego Street 2/6
How to organize grassroots support for migrant workers?
Orthodox Church, Mickiewicza Street 31
Bratislava
Act together for real change
Imagining the future of Europe | Part II
Wake Up Europe Festival: Screening "The Silence of the others" with European May
Prague
Imagining the future of Europe | Part I
Organize and mobilize – trade unions and migrants | Part I
Organize and mobilize – trade unions and migrants | Part 2
Warsaw
Our route starts!
Jasna 10/3, 00-013 Warszawa
Check out the publications, reports, and documents related to this route.