"The inhabitants of Nitra would be more open to newcomers if previously they hadn't had bad experiences with the Roma community. The Municipality didn't have any idea how to deal with the Roma minority so actions began really late. That's why now people are afraid of newcomers and there is a lot of xenophobia. We have to do our best not to repeat old mistakes."
– says Lubica Lachka, the manager of Nitra Community Foundation in Slovakia. We meet her in the Nitra Centre for Tourism, together with Veronika Horvathova, director of the local Foreign Police, Jana Sarazova from the Office for Labour, Social Affairs and Family / Citizen Service Department, and Miriam Hornikova from the International Cooperation and Tourism Office of Nitra City Hall. All of them for some time now have been working together on research and planning of an integration programme for foreigners living in the city.
The presence of migrants, especially from Serbia and Ukraine, has been growing in recent years. The Office for Labour, Social Affairs and Family in Nitra issued 33 work permits for foreigners in 2016, in 2017 already 286, in 2018 the number has reached 2367 and this year, until the end of April – 690 permits. These figures certainly do not include all the foreign workers in the Nitra area, as many people do not have proper work and residence permits and stay in Slovakia only on 90-day turist visas. The Foreign Police calculates that there can be even twice as many migrant workers not registred by the municipality. "Two or three times a month we go to the workers' hostels and check if there are any people without papers. Basically every time, we find somebody without papers who is then immediately deported within 24 hours. There is another procedure that we could apply for these people, but it takes three months and our team has only of 21 members, we wouldn't manage to do it," comments Veronika Horvathova.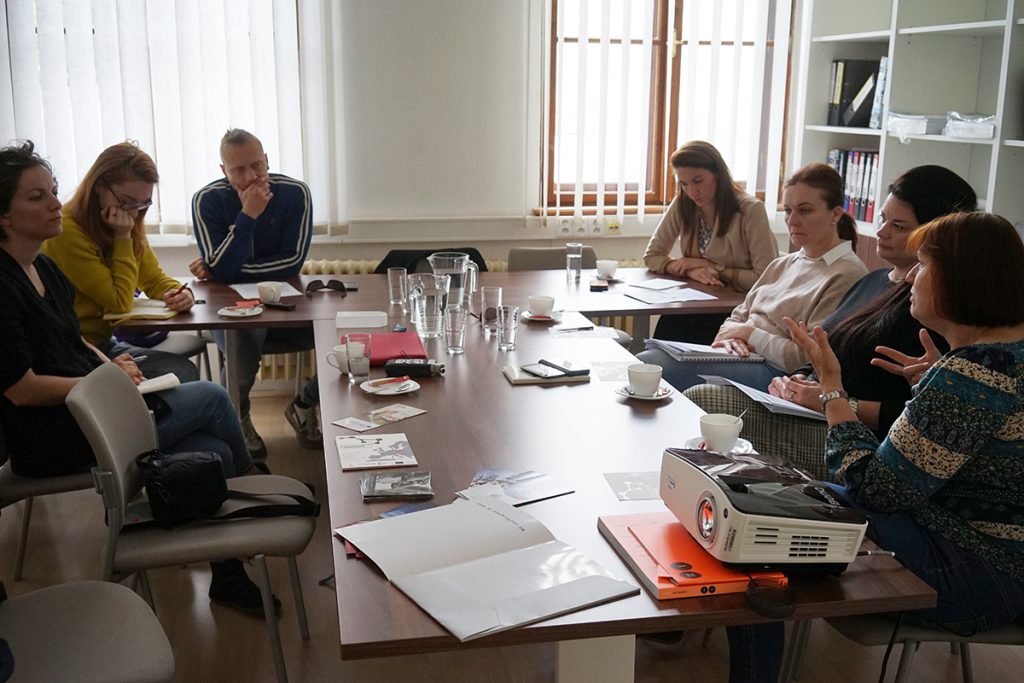 The Office of Labour also does not have enough people and tools to deal with the problems of migrant workers who in the great part are non-EU citizens coming to work through work agencies, instead of being employed directly by the companies. This phenomenon, common also in Poland and Czech Republic, gives a lot of space for explotaition and financial malversations. From time to time, the municipality receives signals that the agencies bring to Nitra whole buses of foreign workers from whom they take away documents so they can't go back home when they realise what the actual working conditions are.
The majority of migrants work for big companies based in Nitra's industrial zone, like Foxconn and Land Rover. In most cases, the factories do not employ them directly, but through agencies. These agencies provide accomodation in one of the hostels located in various parts of the city – they are mainly run by small business owners who arrange different spaces for accomodation purposes. The standard is often very low and small spaces are shared by many workers. "Land Rover wanted to build its own hostel near the factory, in the indutrial zone, but the Major did not give them the permission to do that. As the city's inhabitants are already afraid of newcomers, we do not want to create ghetto areas disconnected from  urban life. We would like to do our best so that the migrant minorities can become our citizens as well," explains Miriam Hornikova. Together with her colleagues she plans to organize a legal consultation point for foreigners open twice a week, they also want to arrange language and intercultural courses – a program on which all the offices will collaborate. In order to prepare and introduce this programme, Lubica Lachka currently conducts research and organizes a conference for the exchange of good practices from other countries.  "According to the law, migrants who come to Nitra for work become its citizens, so our it's our duty to take care of them and try to do our best to make them feel at home here," she explains.
We are travelling around the cities and towns of Poland, Czechia and Slovakia, learning about the lives and struggles of migrant workers. Follow us on the hashtags #TranseuropaCaravans #VisegradRoute.