The Scandinavian & Baltic caravan visited the Sompasauna in Helsinki – a unique public sauna association, open to everyone and run completely by volunteers. We interviewed the Vice-Chair of the organisation Matti Kinnunen.
Nina, the caravan's communications officer: We heard that Sompasauna has approximately 50 active volunteers, and besides of this many other helping hands. Is this accurate?
Matti: Yes, 50 people are here almost every day and are taking part in the daily tasks, based on their skills and motivation.
N: How did the idea initiate?
M: It started when, years ago, in this place someone set up a tent sauna. They didn't continue with their project but someone found the place and started building a sauna out of waste material; a kind of a "shack sauna" and so it all started
N: So, the word started to spread…
M: Correct, the city of Helsinki tore it down twice and one time the sauna was pushed down to the sea. After all, the city wanted to have a contact person and so we established an association. Then we provided a person they can contact regarding the sauna.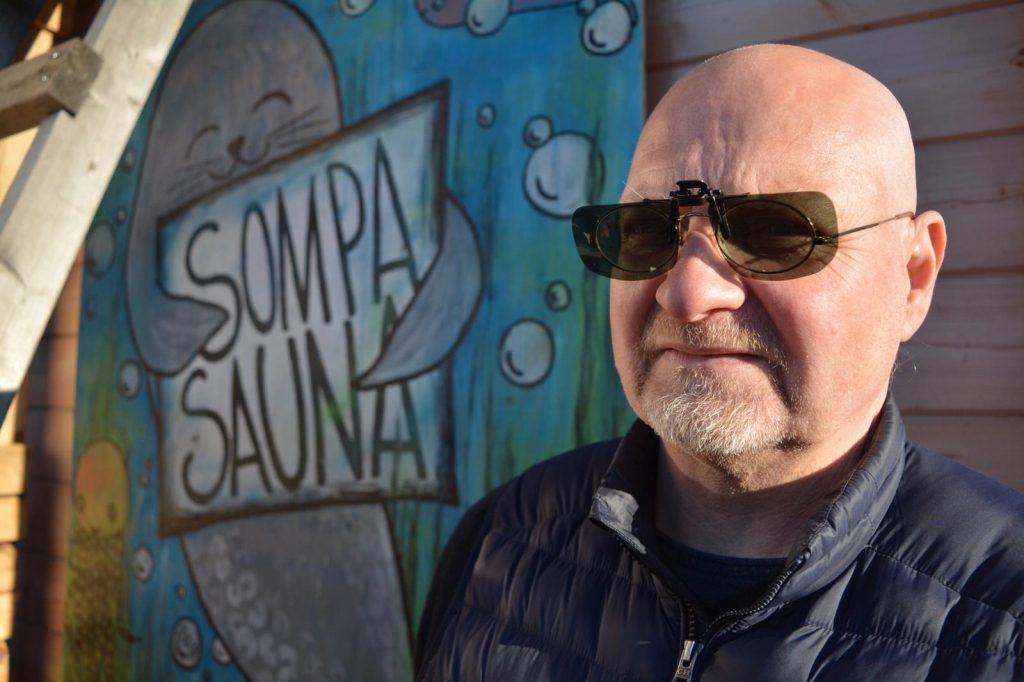 N: Have things then changed? Are you treated better now, after the sauna has attracted so much positive attention?
M: Yes, they have accepted us as a partner and now, two weeks ago, we got official road signs in the end of Kalasatama.
N: I was surprised that it was so well marked!
M: Right? Two summers ago, the city travel department wanted to also put us in their street advertisement and we got a lot of attention. The interest of the city is of course to get lot of tourists in Helsinki, and some of them are finding their way here. And this is obviously attracting people who spend money on other services in the city.
N: Earlier we were talking about Finland's everyman's rights (freedom to roam) which is quite unique on a global scale. Maybe this could be seen as some kind of extension for everyman's rights? As the citizens have this free place that everyone can use?
M: In principle, the city exists for its citizens. If there is no obstacle for this kind of action and it's not distracting anyone or discriminating, then it's something that benefits all the citizens and makes everyone happy.
N: This could be one of the few places that does not charge anything and is based entirely on voluntary work?
M: Yes, it's completely based on optional contribution. If you want, you can join to be an active member of the sauna association or donate money, but no one is required to do this.
N: Thank you so much of the interview.
M: Thank you.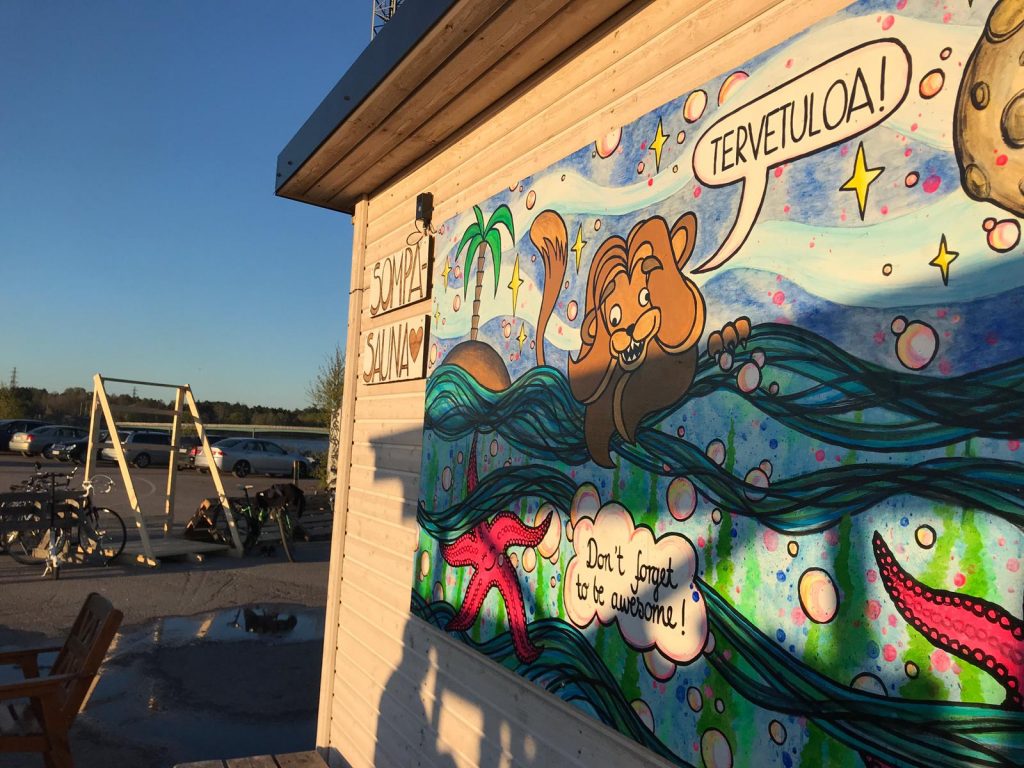 You can watch the interview here.
The caravan is travelling through Sweden, Finland and Estonia, focusing on the themes of sustainability and climate change. Follow us on the hashtags #TranseuropaCaravans #BalticRoute.