An article by Mariapia Sternativo – coordinator of the Baltic route
Have you ever heard about "Green drinks?". Nobody in the Baltic team had ever participated in this event, so we didn't know what to expect when we found about it and contacted the organizer: green-colored drinks? A simple conversation about environmental issues? The last thing we could imagine was to meet people deeply engaged in the fight against climate change with strong ideas on how the world should change today.
The monthly event is part of the global Green Drinks network. It is an informal meeting for everyone interested in green issues to come together and have a chat over a drink.
While the rest of the team were attending the Europaforum down to Hassleholm, Paolo and I stayed in Stockholm to follow our itinerary there. Yatwan, the organizer, was waiting for us at Kalf & Hansen at 17:30. We were coming from the other part of the city after our morning sessions, therefore start heading to the meeting point with time ahead to avoid being late. But in Stockholm there are two Kalf & Hansen and of course, we showed up in the wrong one. Luckily, we managed to arrive on time to the right location, where  Yatwan's smile was welcoming us.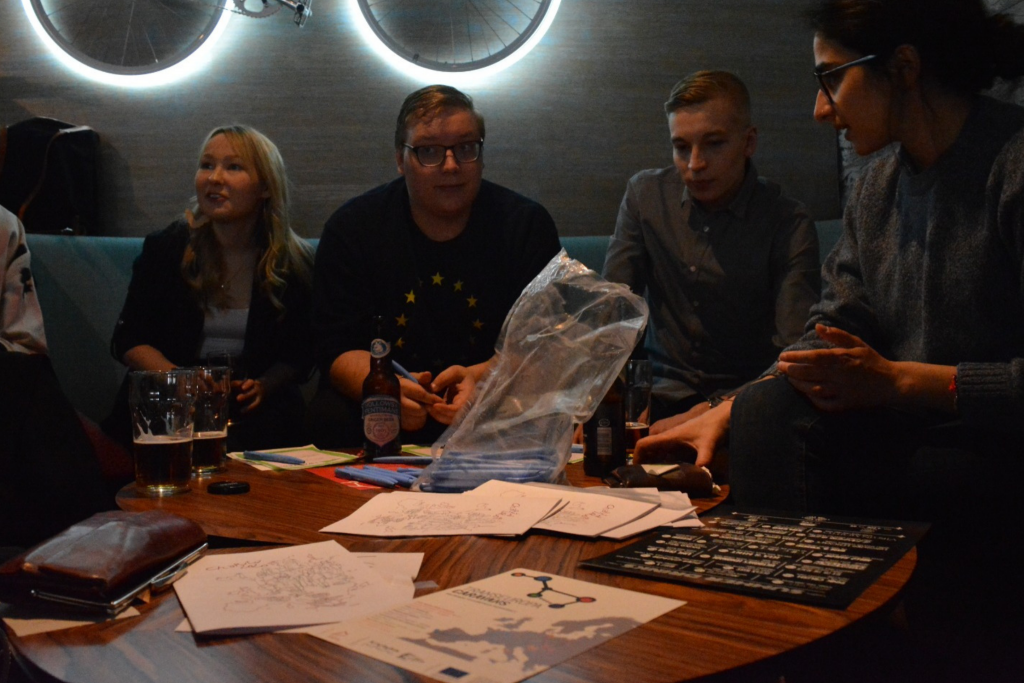 Yatwan is the real initiator of this event format in Stockholm and she has obtained a great result in engaging people. She is an urban designer, founder of Stockholm Green Drinks and of Being Stockholm, which is a digital public engagement project to map and illustrate how the Stockholm region works. The objective is to inspire residents to try out new activities and explore new parts of the city; promote the city's growth areas, document how it's changing and used by residents; and work with corporations to create a softer landing for newly relocated international professionals.
We soon understood why the event took place in that bar. All food served there was local, sustainable and plastic-free. Before starting, and while we were waiting for guests, we had the chance to share a meal with those who arrived earlier, exchanging very inspiring conversations on life in Sweden and the city commitment to make the city more sustainable.
The peculiarity of our table was that none of us had Swedish citizenship. This gave us the chance to talk about citizens' voting rights and our personal experience facing democratic participation. Our friends rapidly showed interest in the petition we wanted to share on "Genuine freedom of movement".
As organizers, we also had at our disposal a stand from which to present Transeuropa Caravans and then join the conversation with the rest of the team. It was a succession of interesting topics and lively debates about environmental-friendly solutions to tackle climate change. One of the main issues was discussing a new type of vehicles and the role of the World Trade Organization in pushing for a stronger commitment in the fight for climate change.
"Climate change has been out of the discussion for ages, now it is time to act"

Yatwan Hui (Greendrinks Stockholm organizer)
Talking about possible environmental solutions at EU level, we introduced the discussion about one of the most powerful and democratic tools we have as European citizens have at our disposal: the European Citizens' Initiative.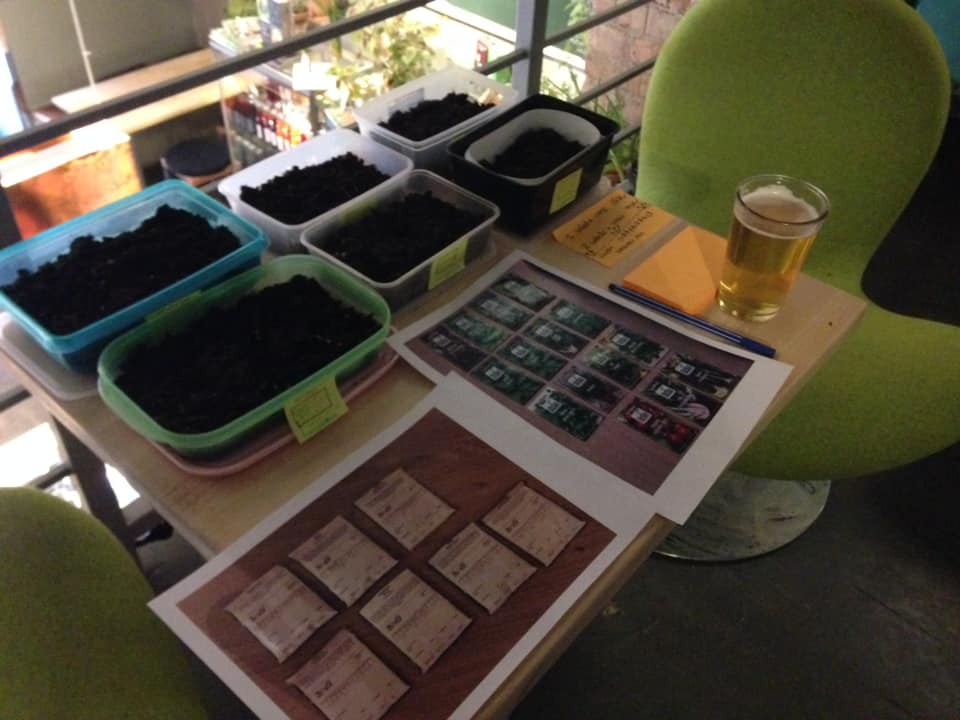 About ECI, we mentioned a very recent proposal entitled "The fast, fair and effective solution to climate change". In fact, as the initiative reminds, according to the latest IPCC report, global CO2 emissions must be halved by 2030 and the carbon-neutral society must be reached by 2050 to avoid catastrophic climate change. 
The meeting was very inspiring and it helped to show the impact that local activism can have at a larger scale in different communities. We are sure we are going the get in touch with the "Green Drinks" in our respective cities!
---
If you want to know more about Greendrinks Stockholm, you can email the organiser at yat@urbanbeings.eu